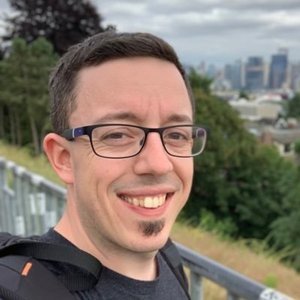 Charlie Chapman
Special guest
Charlie Chapman has been a guest on 3 episodes.
March 13th, 2020 | 44 mins 43 secs

With Dave Wood still recovering from a concussion, Charlie Chapman is here to fill in. We chat about gaming, managing side projects around being a parent, how WWDC might turn out and of course, we discuss his fantastic new podcast, Launched.

November 18th, 2019 | 38 mins 38 secs

This week we're joined by previous guest Charlie Chapman. After he and Dave Nott spent weeks campaigning for the machine, it only seemed right we have Charlie back on the show to discuss this wonderful new machine.

September 6th, 2019 | 57 mins 8 secs

app store, indie, interview, launch

We return, fresh from our summer/winter break, with a brand new season!

This week we have a very special guest on the show, Charlie Chapman, developer of the app Dark Noise.