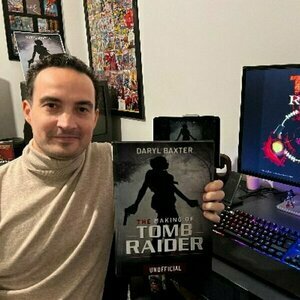 Daryl Baxter
Special guest
Daryl Baxter has been a guest on 3 episodes.
November 16th, 2021 | Season 2 | 56 mins 1 sec

Daryl Baxter joins me on the show to talk about what makes for a good approach for indie developers when reaching out to the press, M1 MacBook Pros, and his new book: The Making Of Tomb Raider!

March 6th, 2020 | 58 mins 42 secs

In a suprise turn of events, (Daryl) Baxter joins Dave Nott for an impromptu episode as Dave Wood recovers from a concussion. They discuss the state of the iPad ten years in, whether WWDC will go ahead and how Dave Nott has jerry-rigged a gaming setup out of his 16" MacBook Pro.

October 11th, 2019 | 1 hr 5 mins

We're joined by our good friend Daryl Baxter. A writer and podcaster who covers gaming with a vintage lens, iPad, and Apple.